Gummies
Maintain your products' fresh texture and appearance for months after production by adding a Multisorb sachet to your packaging, maximizing revenue.
Protect the efficacy of your gummies with our industry-leading solutions developed for nutraceuticals
Gummies are more susceptible to degradation caused by moisture through a process called water-induced oxidation. This oxidation can be responsible for a loss in product viability. With our industry leading desiccant solutions, you can ensure the efficacy of your gummies from production to consumption. We can also help you prevent your gummies from drying and sticking together.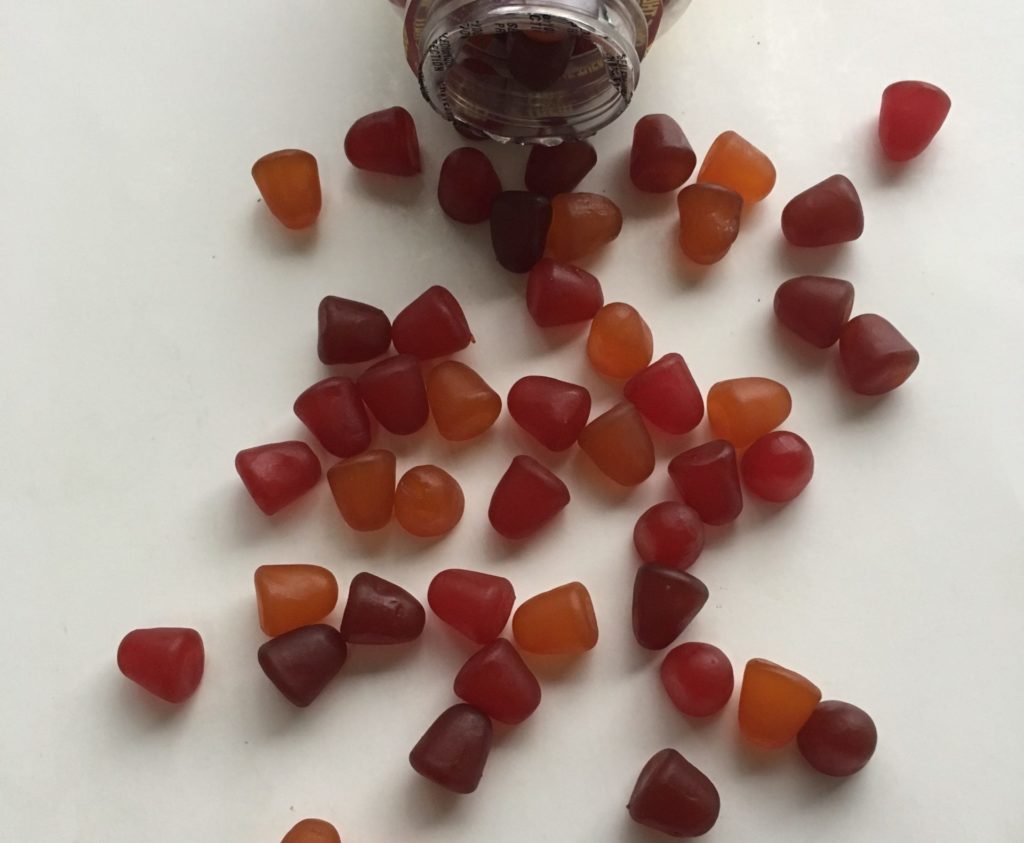 Protect Potency
Our sorbent solutions reduce the need for over fortification by defending against vitamin degradation.
Eliminate Preservatives
Our sachets will reduce the need for additives and preservatives.
Maximize Packaging Effectiveness
Multisorb offers end-to-end support for nutraceutical companies. Our R&D team can help you identify the right sorbent for your unique combination of packaging and supplement powder.
Improve Shelf-Life
With our humidity regulating sachets, your gummy and chewable products will stay free from mold and degradation. Adding a sachet to your packaging will also keep products from sticking to the jar and each other, eliminating the need for a sugar coating.
Decreased Production Time
Our desiccants come in both cut and strip formats to accommodate all packaging operations. For customers who wish to automate, we manufacture desiccant dispensers, which enable our customers to produce more product by speeding up their production lines.
Trusted Brand
As part of the Filtration Group, our mission is to make the world safer, healthier, and more productive. We are a global organization with a fanatical focus on our customers. For the past 50 years, Multisorb has partnered with the top pharmaceutical and food manufacturers to preserve the efficacy of products.
Backed by Science
The success of our products is a result of the full-time, dedicated R&D efforts by our team of U.S. based scientists and packaging engineers. Our ground-breaking methodologies have been validated by leading pharmaceutical and food manufacturers.
Best-in-Class Manufacturing
Multisorb offers an extensive range of best-in-class moisture solutions. Constructed using only high grade raw materials, we can ensure the reliability, consistency, and effectiveness of your products.
"
Multisorb's market knowledge and application expertise has helped us develop and protect several dietary supplement products in a variety of packaging presentations and grow our business.
…
– As shared by a leading company
Quality Capabilities
Industry leading quality and quality controls ensure that product is delivered to your door on-time with the lowest defect rate on the market – by far.
ISO9001:2015 certified systems for design, development, manufacturing, and delivery
Food safety FSSC 22000 / ISO 22000 certification
In-house laboratory for moisture and oxygen adsorption analysis of raw materials and finished goods
Certificates of compliance / certificates of analysis for delivered products
Drug Master Files to support FDA / Health Canada submissions
Technical Reports for R&D and change qualification activities
ISO Certificates
We are proud to maintain the following ISO certifications: