 Banner
DESICCANT PACKETS AND BAGS
Available with coated Tyvek® and are engineered with the industries strongest seals which ensure our high performance desiccant formulations don't leak.
Ensure your product performs as intended when it reaches the end user. Multisorb desiccant packets and bags do more than simply reduce the humidity levels in sensitive pharmaceuticals, dietary supplements, in-vitro diagnostic kits, and other healthcare products. Our innovative solutions regulate the environment within the primary packaging of your healthcare product without the risk of over-drying.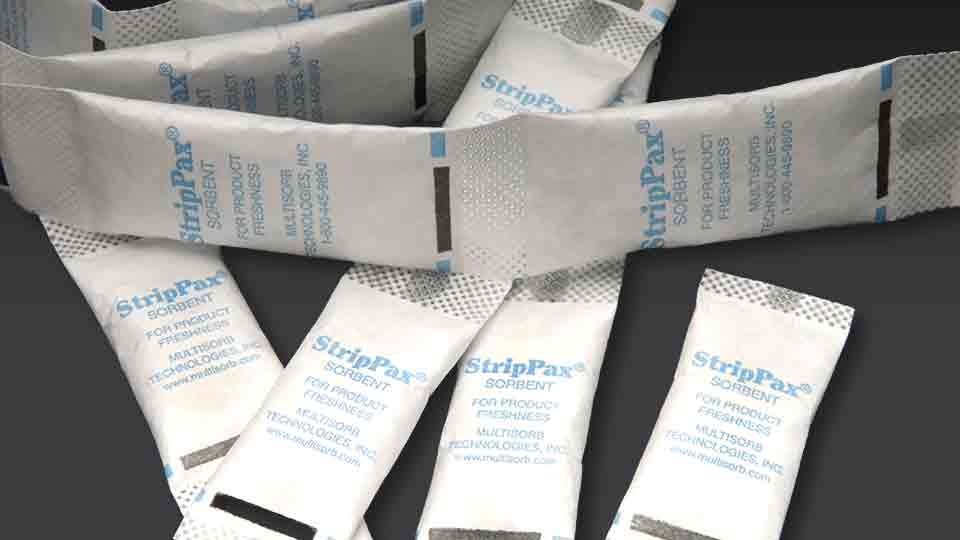 StripPax®
These extremely durable, moisture and/or volatile absorbing packets are available in a wide variety of sizes and fill types.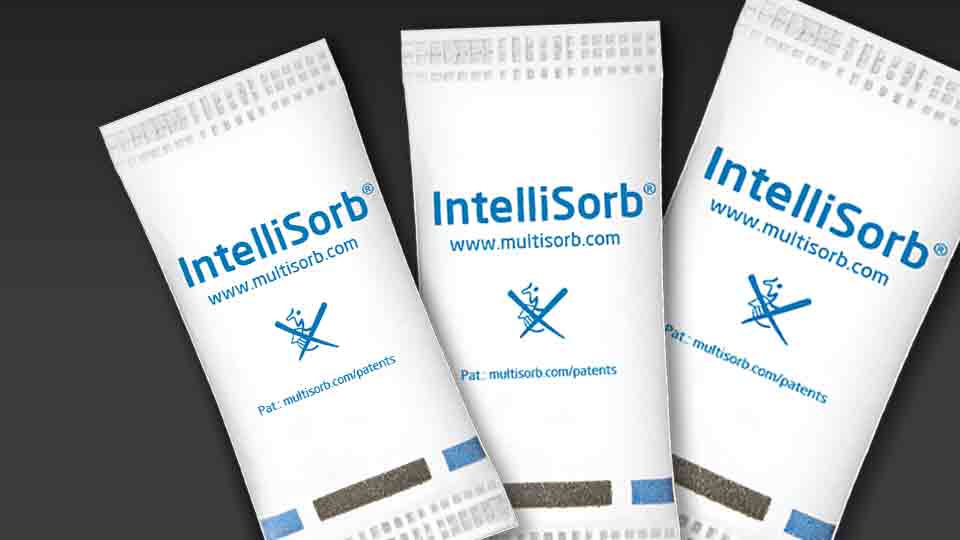 IntelliSorb®
Advanced Solutions for Moisture Regulation. Balance stability of products with intelligent moisture absorbing packets.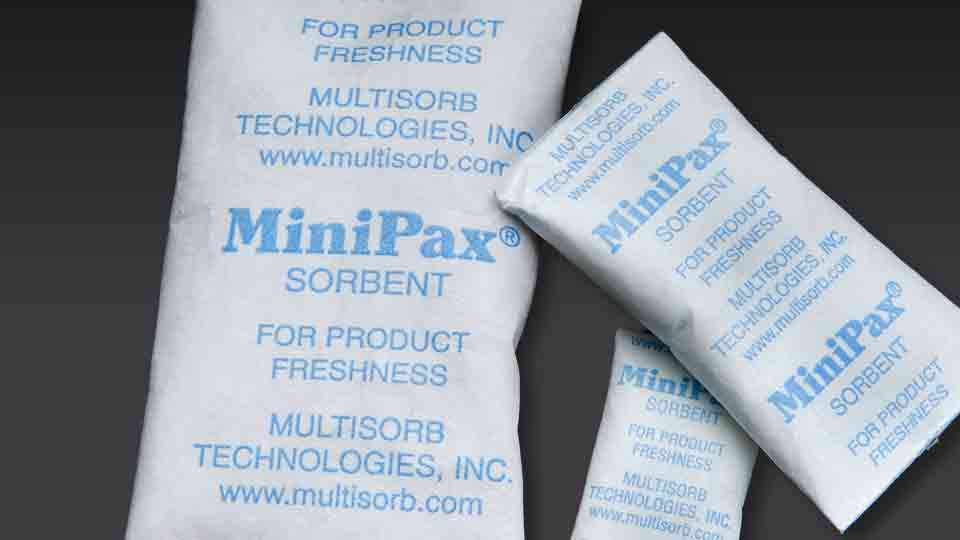 MiniPax®
Ideal for hand packaging operations, MiniPax Sorbent Packets are compact, extremely durable, non-dusting sorbent packets.
NatraSorb® Bags
A wide selection of sizes, bag constructions and desiccant types. Choose the ideal NatraSorb Bagged Sorbent for you.
TranSorb®
Protect your cargo during shipment or while waiting at port. TranSorb absorbs condensation inside containers.