 Protect your product with the world's first and only moisture absorbing label
The DesiMax desiccant label is your solution to low level humidity-related problems in a wide variety of packaging applications. An ultra-thin, low profile design requires little space and makes these expert-developed, seemingly invisible moisture absorbers adaptable to any product packaging
Supported Formats: Self-Adhesive Label
---
Customize Your Shape
In its typical form, DesiMax is a square or rectangular, low-profile label that be made into any shape to meet your manufacturing needs and package limitations.
Eliminate Potential Co-Mingling with Products
Dust-free and supported by a Type III Drug Master File, DesiMax moisture absorber labels can be affixed, attached or incorporated onto packaging material that avoids co-mingling with your product.
Typical Construction of a DesiMax Label
The flat, flexible format of DesiMax makes it one of the most unique desiccants on the market. Thoughtful design features and proven adsorption performance makes DesiMax ideal for use in the packaging of pharmaceuticals, diagnostic test kits, medical products and electronics.
---
Supported Applications
In-Vitro Diagnostic Kit
Foil Pouch Packaging
Transdermal Delivery Systems
Cap Liners
Static Control Pouches
Products in powder form
---
Related Products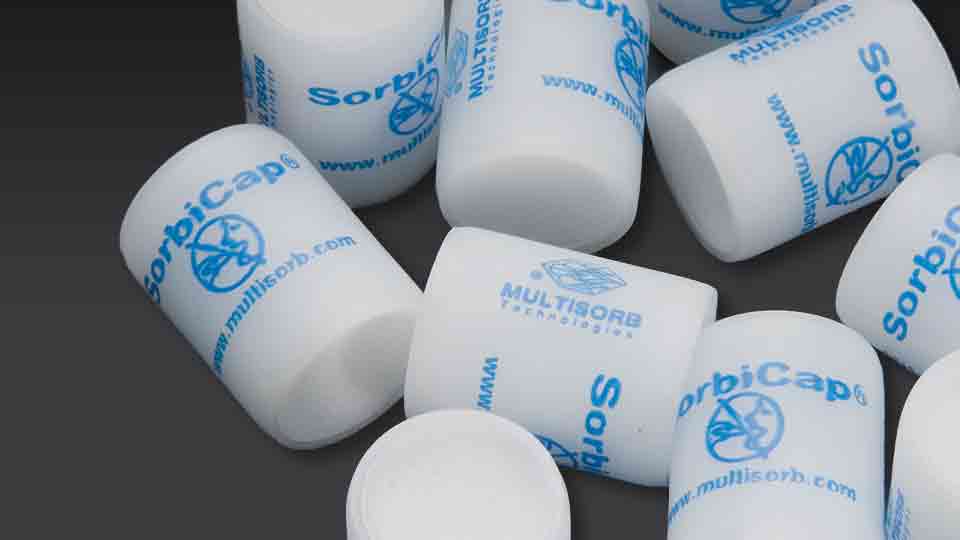 SorbiCap®
Designed to give you a superior, non-dusting, inseparable, cost effective product that delivers effective adsorption rates.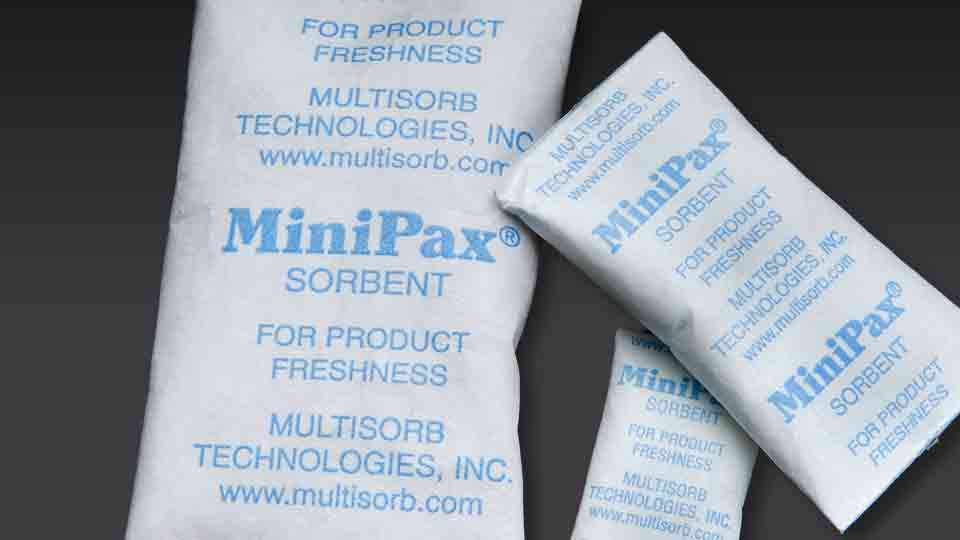 MiniPax®
Ideal for hand packaging operations, MiniPax Sorbent Packets are compact, extremely durable, non-dusting sorbent packets.
FreshMax®
These expert-designed, adhesive backed oxygen absorbers for food offer a flat, flexible format, with an ultra-thin design.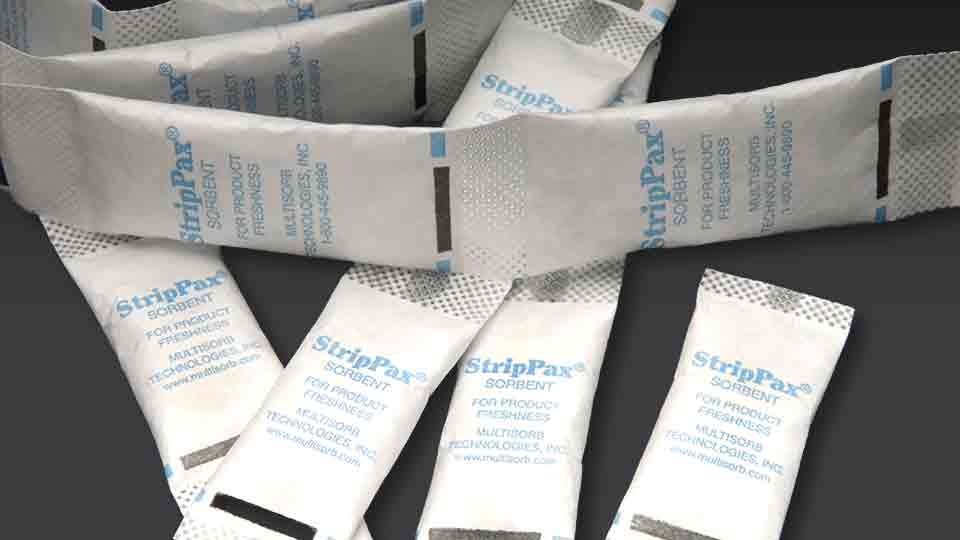 StripPax®
These extremely durable, moisture and/or volatile absorbing packets are available in a wide variety of sizes and fill types.