 Superior oxygen absorber packets that provide nearly 5x greater oxygen absorption capacity when compared to some competitive formulations
Achieve pharmaceutical formulation stability without toxic packaging components or expensive drug product formulation changes. StabilOx oxygen absorber packets are a simple solution that resides inside the packaging instead of the drug product. Proven to provide nearly five times the oxygen absorption capacity of competitive packets, StabilOx is ideal for manufacturers who demand an unfailing oxygen and moisture management solution.
Supported Formats: Packets
---
Protect Your Products
StabilOx Oxygen Absorbing Packets have been proven to eliminate or significantly reduce the rate of oxidative degradation in pharmaceutical products.
Slow Degradation
Use StabilOx to manage headspace humidity (ERH) and drug product free moisture that reduces the rate of typical chemical pathways of degradation.
Packaging Flexibility
StabilOx is available in oxygen absorber packets, labels and canisters (LINK: StabilOx Canister page) to adapt to almost any high-speed dispensing equipment. Labels are recommended whenever you need a low-profile or affixed absorber.
Conquer today's packaging challenges.
StabilOx Oxygen Absorbers are a unique product that responds to ever-changing moisture and oxygen conditions within the packaged environment. This increases product quality and revenues by ensuring drug stability, performance, longer than anticipated product shelf life.
---
Supported Applications
HDPE and Glass Bottles
Inhalers
In-Process Storage
Medical Devices
Pouches / Blister
Pre-Filled Syringes
Bulk Ingredients
Vitamins / Supplements
---
Related Products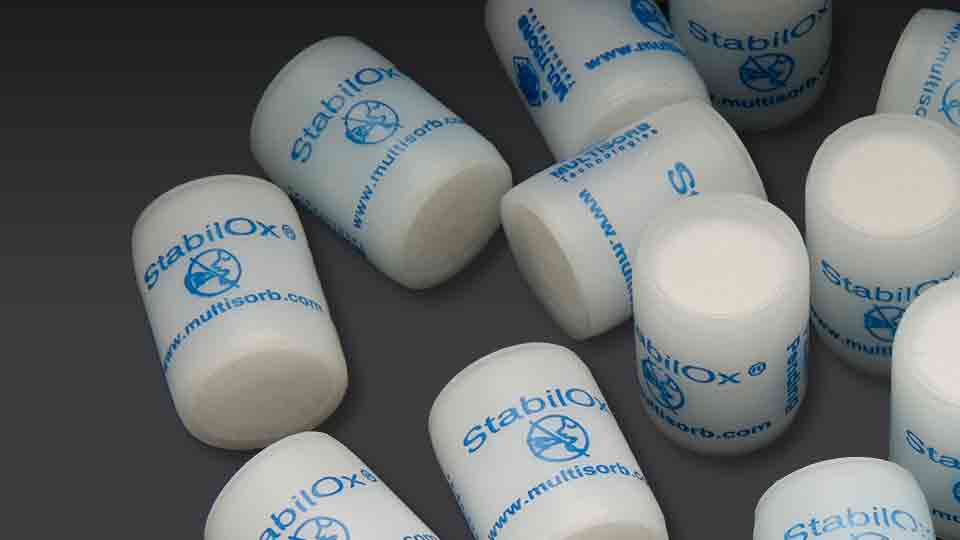 StabilOx® Canister
StabilOx oxygen absorbing canisters eliminate oxygen to help you achieve better product stability. Up to 5x better performance.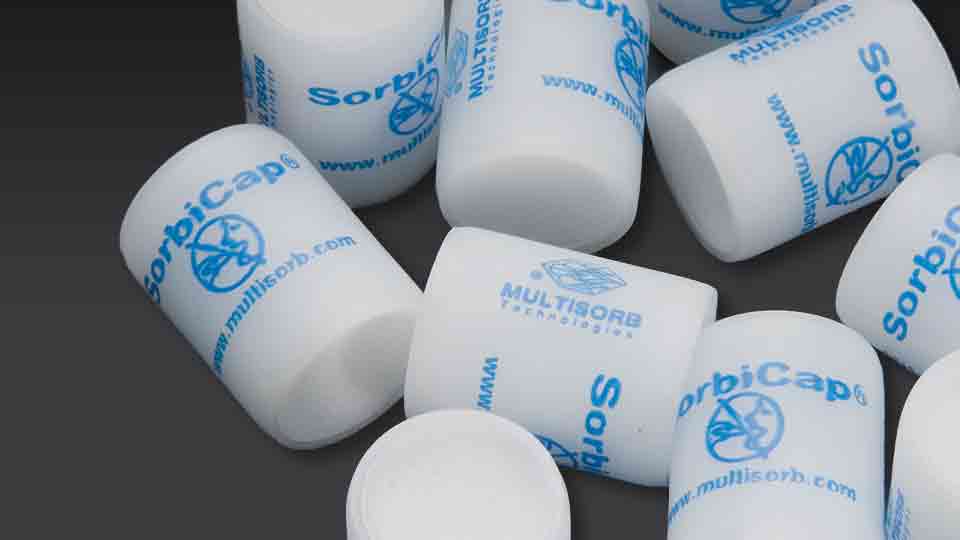 SorbiCap®
Designed to give you a superior, non-dusting, inseparable, cost effective product that delivers effective adsorption rates.